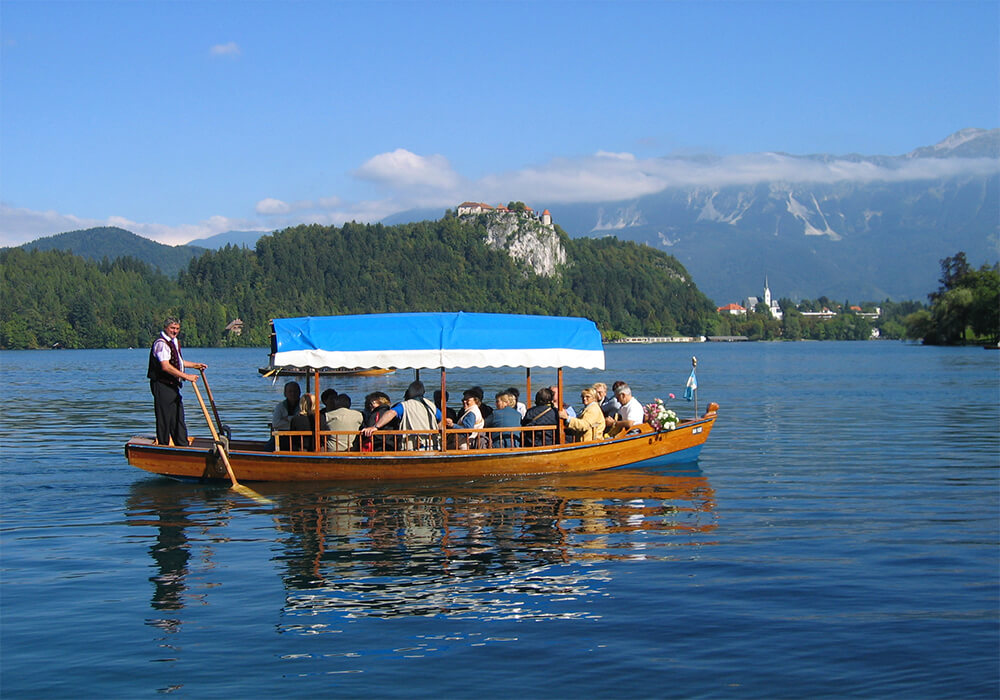 Pletna Bled
---
Pletna Bled joins together 21 independent contractors, who operate traditional Bled pletna boats.
---
Pletna boat is a specialty that can only be found in Bled. The boats originate from Austria ,province of Salzkammergut. Of course, the original design was quite different. Carpenters from the village of Mlino manage to master the technique of boat building to the shape as we know today.
---
Pletna is inscribed on Slovenia's intangible cultural heritage.
---